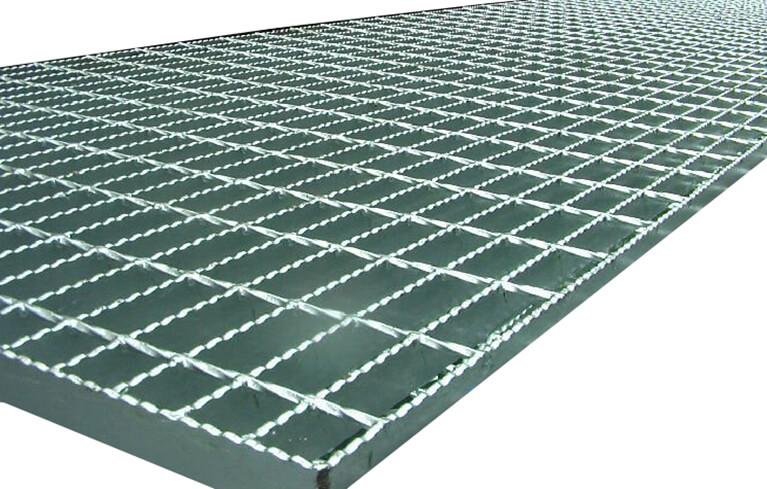 Description:
    Anti slip grating is one type of steel bar grating,and can be produced in many designs. It is also know as Serrated steel grating.Due to the slip resistant and durable for all the walking surface in the industry ,which become the most important anti-slip grating in the industry.The slip resistant and durable give  the anti slip grating a much higher performance in the walking application.
Materials:         Mild steel,Stainless steel
Surface treatment:          Galvanized,Original,Painting
Specification:
Cross bars : Dia. 5mm,6mm,8mm (Round bar)/5*5mm,6*6mm,8*8mm (Twist bar)
Cross bar spacing : 40,50,60,65,76,100,101.6,120,130mm, etc.
Bearing bars : 20*5,25*3,25*4,25*5,30*3,30*4,30*5,32*3,32*5,40*5,50*4… 75*8mm, etc.
Bearing bar spacing : 20,25,30,32.5,34.3,40,50,60,62,65mm
    Anti slip grating is available in a variety of bearing bar spacing,thicknesses and depth according to the industry applications and walking requirements.

Application:
Anti slip grating is widely used in flooring, catwalk,decking, stair tread, ramp, dock, trench cover, maintenance platform,workshop, motor rooms, heavy loading area,heavy equipment area.