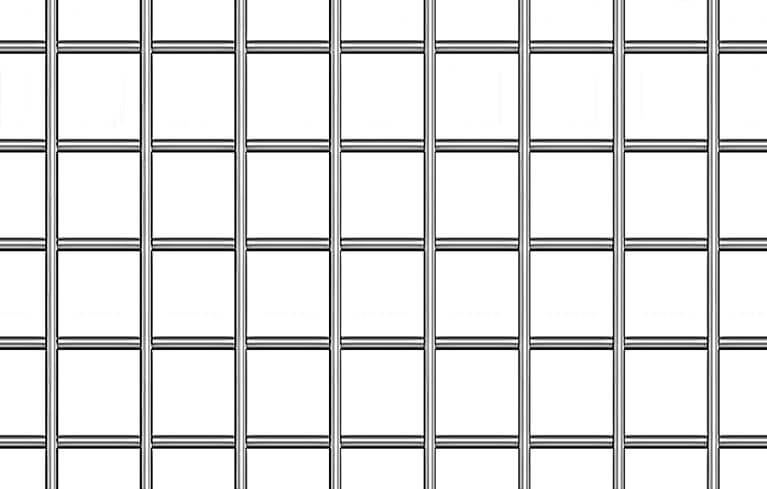 Description:
    Welded wire mesh,also know as welded wire fabric and weld mesh,the wire strands resistance-welded at each intersection to form many square and rectangular openings. The versatility of welded wire mesh materials,wire diameters,openings make this kind wire mesh products have a wide range of applications. And welded wire mesh is stable,rigid,smooth surface,so it offers a good strength and excellent aesthetic appearance.
Materials:   Carbon steel wire,Stainless steel wires
Surface:    Standard,Electro galvanized,Hot dipped galvanized,PVC coated,

Specification:
Wire diameter :  0.5mm- 10.0mm
Opening :  Square 1/4″,1/3″,3/8″,1/2″,5/8″,3/4″,1″,2″,3″,etc
Rectangular 1/4″x1/2″,1/2″x1″,1″x2″,etc
Width : Standard less than 2000mm
Length :  Coil or customized.
    Welded wire mesh is available in a variety of materials,wire diameter,openings,surface treatments and can be cut to the special sheets according to the applications and projects requirements.

Application:
Welded wire mesh has endless applications in industrial,commercial and decoration. Such as security,cages, covers,screens, reinforcement,fencing, sifting, machinery guards, racking,shelving,wall decoration and so on.